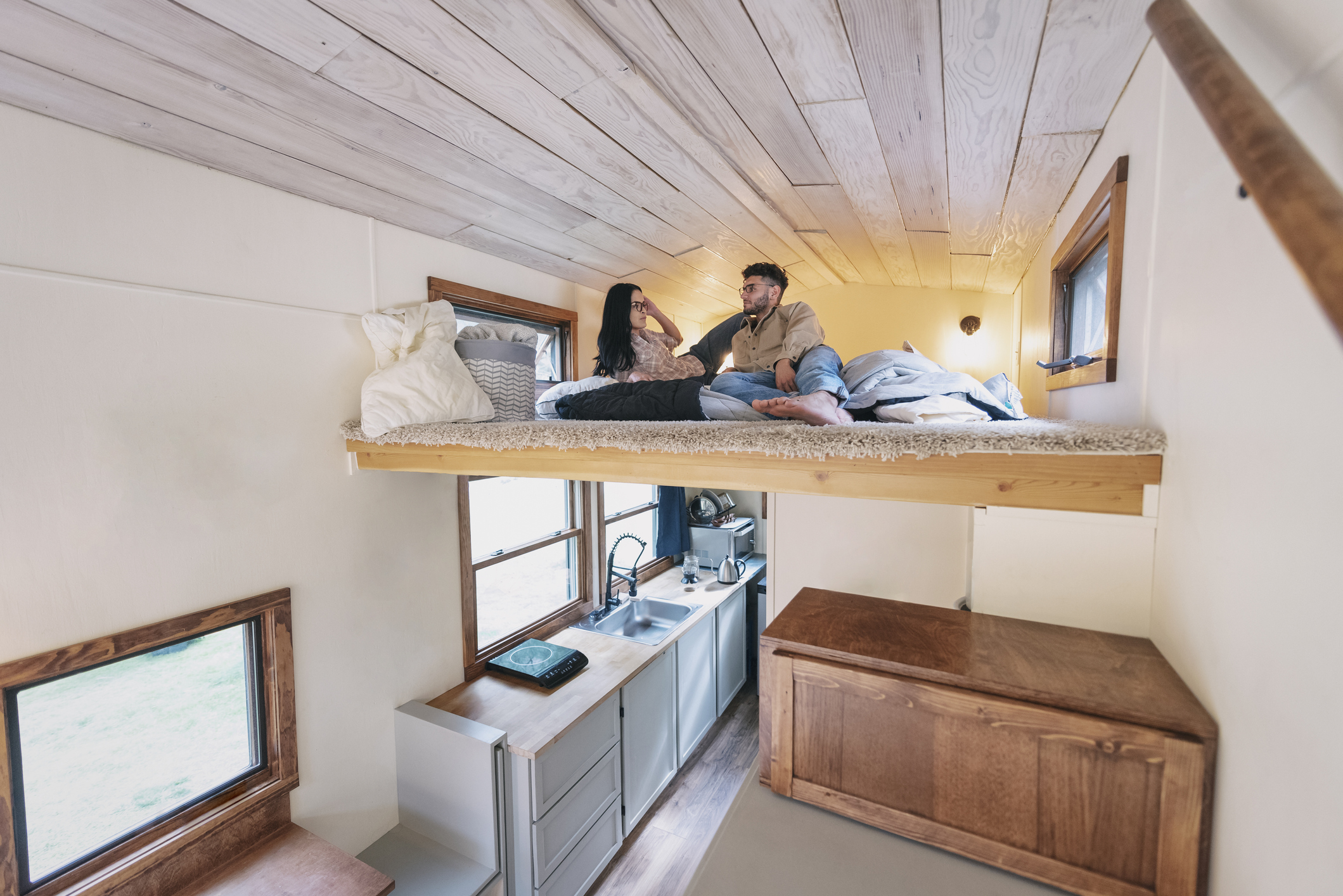 Want sun, sand and surf, and don't mind a stove that's two feet from your bed? Many people do, and Fla. ranked fourth for tiny homes, which cost about $50K.
ORLANDO, Fla. – A report by Fidelity National Financial subsidiary IPX1031 Investment Property Exchange Services lists Florida among the best U.S. states for living in a tiny home, with the state ranking fourth.
An average tiny home costs $50,460 in a state with a 100.4 cost of living index, a median income of $59,227, a park land percentage of 6.63% and an average temperature of 71.8 degrees Fahrenheit.
"If it's sunshine and outdoor living you're looking for, then look no further than Florida for tiny home living," according to the report. "The state's abundance of both state and national parks make it ideal for indoor/outdoor living."
A review of metro Orlando's four counties – Lake, Orange, Osceola, Seminole and Sumter – shows that affordable-housing demand greatly overtakes supply, a dearth of nearly 73,000 units of affordable and available rental housing in the counties.
Persistent low wages during a historic spike in housing costs is also a consistent theme throughout that region. Nearly 58% of households in Orange and Osceola counties – about 226,000 – are considered cost burdened, which means more than 30% of Central Floridians' paychecks are spent on housing costs; meanwhile, over 27% are paying more than half their wages on housing.
The Shimberg Center for Housing Studies estimated that out of Florida's 20 metro areas, Orlando is tied with Tallahassee in 19th place for having the highest number of cost-burdened households, lagging behind only Miami-Dade.
Source: Orlando Business Journal (11/23/21) Lundine, Susan
© Copyright 2021 INFORMATION INC., Bethesda, MD (301) 215-4688